สถิติผู้เข้าชมเว็บไซต์
6157425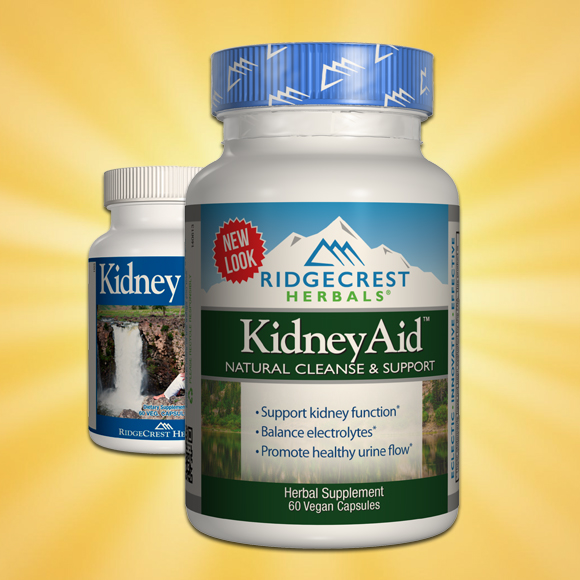 Product Code : 00168
สมุนไพรเพื่อช่วยส่งเสริมระบบการไหลเวียนและสนับสนุนสุขภาพไต ช่วยขับปัสสาวะ ช่วยให้ลดผลึก calcium oxalate ที่จะทำให้เกิดนิ่วในไต
ราคาเดิม 890.00 ฿ ลดทันที 215 ฿
ลดเหลือ 675.00 ฿
Ridgecrest Herbals Kidney Aid / 60 Capsules


Ridgecrest Herbals Kidney Aid / 60 Capsules ผลิตภัณฑ์สมุนไพรเสริมอาหารสูตรเฉพาะ เพื่อช่วยส่งเสริมระบบการไหลเวียนและสนับสนุนสุขภาพไต สมุนไพรที่มีในส่วนประกอบนี้มีการใช้มาตั้งแต่ดั้งเดิมมานานคือการผสมผสานที่โดดเด่นของสมุนไพรแต่ละชนิดที่ไม่ซ้ำกัน เช่น Fenugreek จะช่วยให้ลดโอกาสของการเกิดผลึก Calcium oxalate ที่สามารถเป็นจุดเริ่มต้นที่จะทำให้เกิดนิ่วในไต (Calcium oxalate stones) , Goldenrod มีประวัติของการใช้ทั่วไปในยุโรปทั้งส่งเสริมระบบทางเดินปัสสาวะและส่งเสริมสุขภาพของไต , Horsetail มีประโยชน์หลายอย่างและมีการตั้งข้อสังเกตโดยเฉพาะอย่างยิ่งมันมีปริมาณ Natural Silica ที่สูงและมีคุณสมบัติขับปัสสาวะตามธรรมชาติ , ราก Hydrangea ช่วยขับปัสสาวะโดยในธรรมชาติและสนับสนุนการไหลเวียนของเลือด และ Plantain เป็นอีกหนึ่งสมุนไพรที่สำคัญสำหรับบำรุงไตโดยรวม ซึ่งได้รับการใช้มาตั้งแต่โบราณเพื่อส่งเสริมการขับปัสสาวะได้เป็นอย่างดี



From the Manufacturer's Label:

Kidney Aid is a unique herbal formula designed to help maintain healthy kidneys.** Herbs have been used successfully for hundreds of years in Asia.
In traditional medicine, the whole is often greater than the sum of the parts. KidneyAid is an exceptional blend of unique herbs that have a long history of use in many different cultures. They are combined here in a formula that gently but effectively nourishes the kidneys, and supports healthy circulation and elimination of wastes from the blood. Fenugreek has been traditionally used for general kidney health, and it helps reduce calcium oxalate. Goldenrod has a history of use throughout Europe for urinary tract and kidney health. Horsetail has many uses and is especially noted for its high silica content, and its natural diuretic properties cleanse the urinary tract by increasing urinary output. Hydrangea is also diuretic in nature and increases blood flow to the kidneys. In addition, it is also high in silica which is needed to maintain the flexibility of the arteries, as well as manganese and chromium. Plantain is another key herb for kidney health, which has been traditionally used to increase urine flow and control.

The kidneys are a pair of organs located on either side of the spine just below the ribcage. As part of the urinary system, they are responsible for keeping the blood clean and chemically balanced. Each day the kidneys filter up to 200 quarts of blood, eliminating toxins and the excess water that comes with them. With out properly functioning kidneys, toxins would quickly accumulate, leading to a variety of health problems, and eventually organ failure.

In order to keep the kidneys healthy and functioning properly, it is very important to drink plenty of clean water! A healthy diet relatively free of artificial and processed ingredients will also help decrease the work load for the kidneys. Instead, eat a nutritious diet rich in fruits, vegetables, whole grains, nuts, seeds, and lean proteins. Regular exercise will also help keep blood flow to the kidneys strong and healthy.

Manufactured by Ridgecrest Herbals.

KidneyAid™ is a unique herbal formula designed to support:
• healthy kidney function
• proper electrolyte balance
• healthy urine flow.

Supplement Facts : Ridgecrest Herbals Kidney Aid

Serving Size: 1 Capsule
Servings Per Container: 60

These statements have not been evaluated by the Food and Drug Administration. This product is not intended to diagnose, treat, cure, or prevent any disease.
Amount Per Serving % Daily Value*
Ingredient Amount Per Serving % Daily Value
KidneyAid™ herbal blend 675 mg (No DV)
European Goldenrod flowers, Fenugreek seed, Horsetail herb, Hydrangea root, Juniper berry, Trace mineral blend).

Other Information: Capsule size "00". Contains no animal products, corn, dairy, soy, wheat, yeast.

Other Ingredients
micro-crystalline cellulose, cellulose capsule.
Product Warning
Do not use if tamper-resistant seal is broken. Keep out of reach of children.

Product Directions
Adults and children 12 and over, take one or two capsules twice daily between meals.
"My husband and I wanted to write you to let you know how much help the Kidney Aid has been to us. My husband has had kidney stones and kidney infections every once in a while. He used to have to go to the doctor and get medicine for it. We found your product and took it. Within 2 or 3 days the problem was gone." M.& M.C., Kentucky
WARNING: If you are pregnant, nursing, taking any medications or have any medical condition, consult your doctor before use. Discontinue use and consult your doctor if any adverse reactions occur. Keep out of reach of children. Store unopened container at room temperature. Refrigerate after opening. Do not use if seal under cap is broken or missing.
คำเตือน
ผลิตภัณฑ์ ดังกล่าวข้างต้นไม่ใช่ ผลิตภัณฑ์ที่จัดว่าเป็นยา จึงไม่ได้มีสรรพคุณในการรักษาโรคใดๆได้ และการได้รับสารอาหารต่างๆควรได้จากการบริโภคอาหารหลักที่หลากชนิด ครบทั้ง 5 หมู่ เป็นสัดส่วนที่พอเหมาะ ผลการใช้อาจให้ผลที่แตกต่างกันในแต่ละบุคคล ควรเก็บไว้ในที่ร่มให้พ้นแสงแดดและความร้อน และ โปรดอ่านคำเตือนบนฉลากผลิตภัณฑ์หรือเอกสารกำกับผลิตภัณฑ์ก่อนใช้