สถิติผู้เข้าชมเว็บไซต์
6157406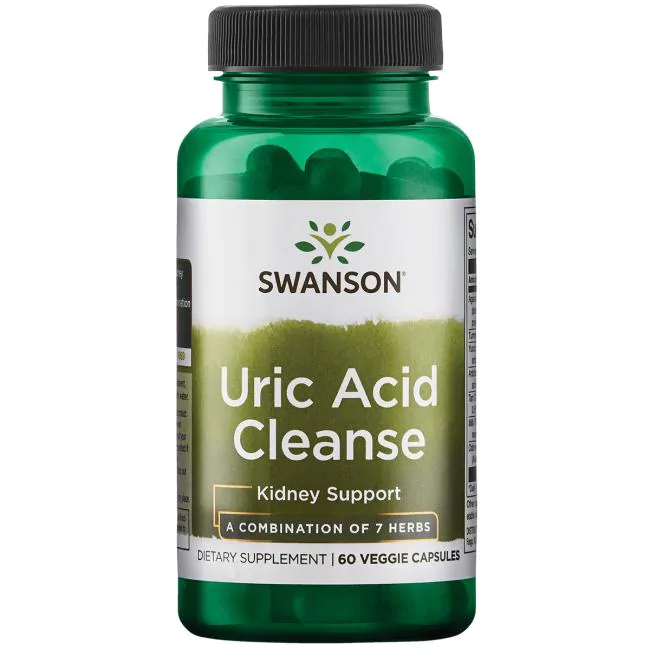 Product Code : SWU849
สมุนไพรเสริมอาหาร ช่วยส่งเสริมสุขภาพของไตให้มีประสิทธิภาพการทำงานให้ดียิ่งขึ้น ทั้งเป็นสารต้านอนุมูลอิสระที่ดีต่อร่างกาย
ราคาเดิม 775.00 ฿ ลดทันที 200 ฿
ลดเหลือ 575.00 ฿
Swanson Ultra Uric Acid Cleanse/60 Veg Caps
Swanson Ultra Uric Acid Cleanse/60 Veg Caps ผลิตภัณฑ์ สมุนไพรเสริมอาหาร ช่วยส่งเสริมสุขภาพของไตให้มีประสิทธิภาพการทำงานให้ดียิ่งขึ้น ทั้งเป็นสารต้านอนุมูลอิสระที่ดีต่อร่างกาย ทำให้มีผลต่อกระบวนการขับกรดยูริคจากกระแสเลือดได้มีประสิทธิภาพยิ่งขึ้น สกัดจากธรรมชาติหลายชนิด สมุนไพรทั้ง 7 ชนิด ได้แก่ Agaricus bisporus (fruiting bodies)(standardized to minimum 30% polysaccharides) ,Turmeric (Curcuma longa) (root),Yucca Root 4:1 Extract (Yucca schidigera), Artichoke Leaf 4:1 Extract (Cynara scolymus)(equivalent to 50 mg) , Tart Cherry Powder (fruit)(25:1 concentrate from fresh cherries, minimum 0.5% anthocyanins and 1% flavonoids) (equivalent to 200 mg), Milk Thistle Seed 4:1 Extract (Silybum marianum)(equivalent to 25 mg) และ Odor-controlled Garlic (Allium sativum) (bulb)



Swanson Ultra Uric Acid Cleanse

The all-natural answer for uric acid elimination
Helps promote healthy kidney function
Synergistic combination of seven time-tested herbs—a Swanson® Exclusive!

Give your body a helping hand to keep uric acid at a healthy, comfortable level safely and naturally with Swanson Ultra Uric Acid Cleanse. As a normal byproduct of purine metabolism, uric acid is something your body has to deal with every day. The burden falls mainly on the liver and kidneys, because they are the organs primarily responsible for filtering and purifying the blood and eliminating metabolic byproducts. But for some people, maintaining healthy levels of uric acid can be more difficult, due to genetic disposition or lifestyle factors like alcohol consumption, high protein diets or high intakes of purine-rich foods, refined sugar or high-fructose corn syrup, all of which can increase uric acid levels in the bloodstream. Swanson Ultra Uric Acid Cleanse features a synergistic combination of seven time-tested herbs formulated to support healthy liver and kidney function and aid the natural elimination process to help keep uric acid in check. It's a great, all-natural way to assist your internal housekeeping system with one of its toughest tasks.

Supplement Facts

Serving Size 1 Veggie Capsule
Amount Per Serving % Daily Value
Agaricus bisporus (fruiting bodies)(standardized to minimum 30% polysaccharides) 200 mg *
Turmeric (Curcuma longa) (root) 150 mg *
Yucca Root 4:1 Extract (Yucca schidigera)(equivalent to 200 mg) 50 mg *
Artichoke Leaf 4:1 Extract (Cynara scolymus)(equivalent to 50 mg) 12.5 mg *
Tart Cherry Powder (fruit)(25:1 concentrate from fresh cherries, minimum 0.5% anthocyanins and 1% flavonoids) (equivalent to 200 mg) 8 mg *
Milk Thistle Seed 4:1 Extract (Silybum marianum)(equivalent to 25 mg) 6.25 mg *
Odor-controlled Garlic (Allium sativum) (bulb)(100:1 extract) (equivalent to 2 mg) 20 mcg *

*Daily Value not established.

Other ingredients: Rice flour, maltodextrin, rice concentrate, rice extract, may contain one or both of the following: stearic acid, silica.

Suggested Use: As a dietary supplement, take one veggie capsule per day with water.

WARNING: Do not take this product if you are pregnant or nursing, or if you have an obstruction of the bowels or bile ducts. Consult your healthcare provider before use if you have or have had gallbladder problems.
คำเตือน
ผลิตภัณฑ์ ดังกล่าวข้างต้นไม่ใช่ ผลิตภัณฑ์ที่จัดว่าเป็นยา จึงไม่ได้มีสรรพคุณในการรักษาโรคใดๆได้ และการได้รับสารอาหารต่างๆควรได้จากการบริโภคอาหารหลักที่หลากชนิด ครบทั้ง 5 หมู่ เป็นสัดส่วนที่พอเหมาะ ผลการใช้อาจให้ผลที่แตกต่างกันในแต่ละบุคคล ควรเก็บไว้ในที่ร่มให้พ้นแสงแดดและความร้อน และ โปรดอ่านคำเตือนบนฉลากผลิตภัณฑ์หรือเอกสารกำกับผลิตภัณฑ์ก่อนใช้