สถิติผู้เข้าชมเว็บไซต์
7049403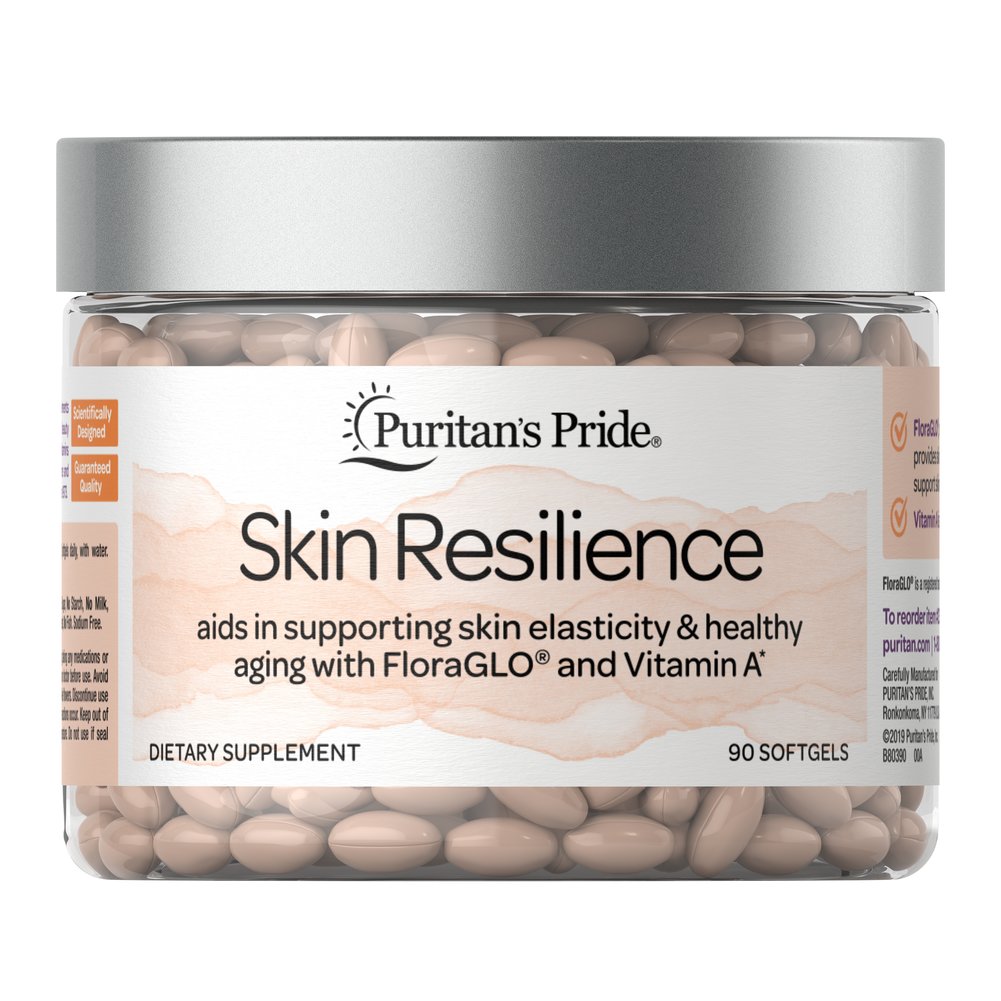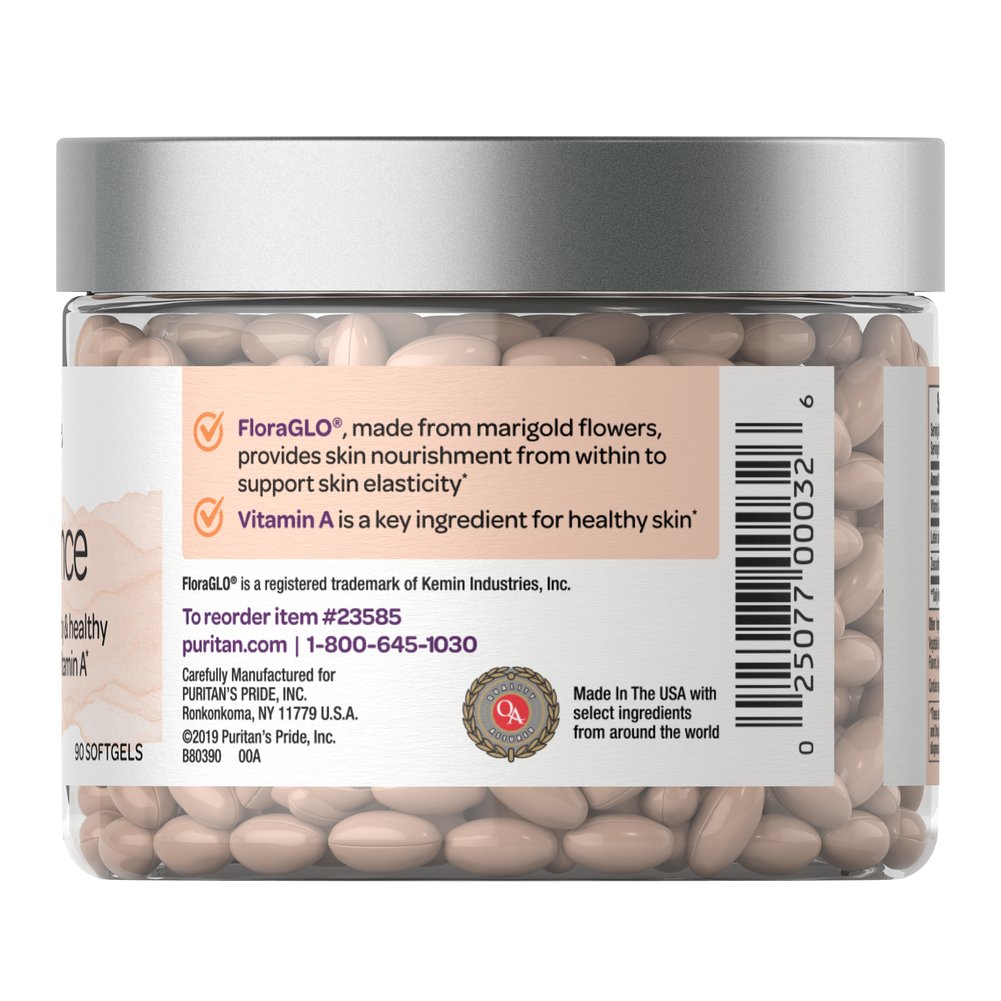 Product Code : 023585
อาหารเสริมสุขภาพผิวของคุณ ต้านอนุมูลอิสระ เพิ่มความชุ่มชื้นของผิว ส่งเสริมความยืดหยุ่นของผิว เพื่อผิวอ่อนเยาว์และกระจ่างใสของคุณ ผลิตในสหรัฐอเมริกาโดยใช้ส่วนผสมที่ดีที่สุดและบริสุทธิ์ที่สุดจากทั่วโลก Nourishing FloraGLO®
ราคาเดิม 850.00 ฿ ลดทันที 55 ฿
ลดเหลือ 795.00 ฿
Puritan's Pride Skin Resilience / 90 Softgels
Puritan's Pride Skin Resilience / 90 Softgels ผลิตภัณฑ์เสริมอาหารช่วยรักษาสุขภาพผิวของคุณ ต้านอนุมูลอิสระ เพิ่มความชุ่มชื้นของผิว ส่งเสริมความยืดหยุ่นของผิว เพื่อผิวอ่อนเยาว์และกระจ่างใสของคุณ ซึ่งอาหารเสริมของเราประกอบด้วยวิตามิน เอ (Vitamin A) และสูตรพิเศษสำหรับผิวของเรา Nourishing FloraGLO® ผลิตในสหรัฐอเมริกาโดยใช้ส่วนผสมที่ดีที่สุดและบริสุทธิ์ที่สุดจากทั่วโลก Nourishing FloraGLO® - ที่ได้จากดอกดาวเรือง ที่มีทั้ง ลูทีนและซีแซนทีน สารอาหารที่ช่วยบำรุงผิวและสนับสนุนความยืดหยุ่นของผิว ทั้งยังช่วยส่งเสริมสุขภาพดวงตา ได้ดีเยี่ยม เป็นต้น
FloraGLO® เป็นเครื่องหมายการค้าจดทะเบียนลิขสิทธิ์ของ Kemin Industries, Inc
Puritan's Pride Skin Resilience / 90 Softgels
- Helps maintain the health of your skin so you can look and feel your best**
- Supports skin hydration**
- Supports skin elasticity**
- Contains a 45-day supply of softgels
Learn More Support: your youthful and radiant skin.** Puritan's Pride® Skin Resilience is a perfect addition to your daily skincare routine. Your skin will be nourished and feeling great.** Our supplement contains Vitamin A and our special skin formulation FloraGlo. Manufactured in the USA, using only the best and purest ingredients from around the world, it is beauty nutrition at its best.

What are Skin Resilience Ingredients? Beauty starts from within. Vitamin A is an essential vitamin that plays a big part in your body, including maintaining healthy skin.** Nourishing FloraGLO®—derived from marigolds—contains nutrients that help nourish the skin and support skin elasticity.**

Why You Need It: We all know that our skin changes as we age. Finding a skincare routine to help keep your skin nourished will help support healthy aging.** Vitamins play a key role in supporting your skin health and can be a perfect addition to your daily skincare regimen.


Our Promise to You: Our beauty supplements are free of artificial flavors, sugar, starch, lactose, gluten, yeast, wheat, and fish. With premium products at affordable prices, we are here to help you feel beautiful, inside and out.


FloraGLO® is a registered trademark of Kemin Industries, Inc.
Supplement Facts

Serving Size 2 Softgels
Servings Per Container 45
Amount Per Serving
Vitamin A (as Retinyl Palmitate) 180 mcg 20%
Lutein (as FloraGLO® Lutein) 10 mg **
Zeaxanthin (as FloraGLO® Lutein) 0.6 mg **
**Daily Value not established.
Directions: For adults, take two (2) softgels daily, with water. Do not chew.

Other Ingredients: Soybean Oil, Gelatin, Yellow Beeswax, Vegetable Glycerin. Contains <2% of: FD&C Yellow #6, Natural Flavors, Soy Lecithin, Titanium Dioxide Color.
Contains soy ingredients.

WARNING: If you are pregnant, nursing, taking any medications or have any medical condition, consult your doctor before use. Discontinue use and consult your doctor if any adverse reactions occur. Keep out of reach of children. Store at room temperature. Do not use if seal under cap is broken or missing.
คำเตือน
ผลิตภัณฑ์ ดังกล่าวข้างต้นไม่ใช่ ผลิตภัณฑ์ที่จัดว่าเป็นยา จึงไม่ได้มีสรรพคุณในการรักษาโรคใดๆได้ และการได้รับสารอาหารต่างๆควรได้จากการบริโภคอาหารหลักที่หลากชนิด ครบทั้ง 5 หมู่ เป็นสัดส่วนที่พอเหมาะ ผลการใช้อาจให้ผลที่แตกต่างกันในแต่ละบุคคล ควรเก็บไว้ในที่ร่มให้พ้นแสงแดดและความร้อน และ โปรดอ่านคำเตือนบนฉลากผลิตภัณฑ์หรือเอกสารกำกับผลิตภัณฑ์ก่อนใช้