สถิติผู้เข้าชมเว็บไซต์
7049500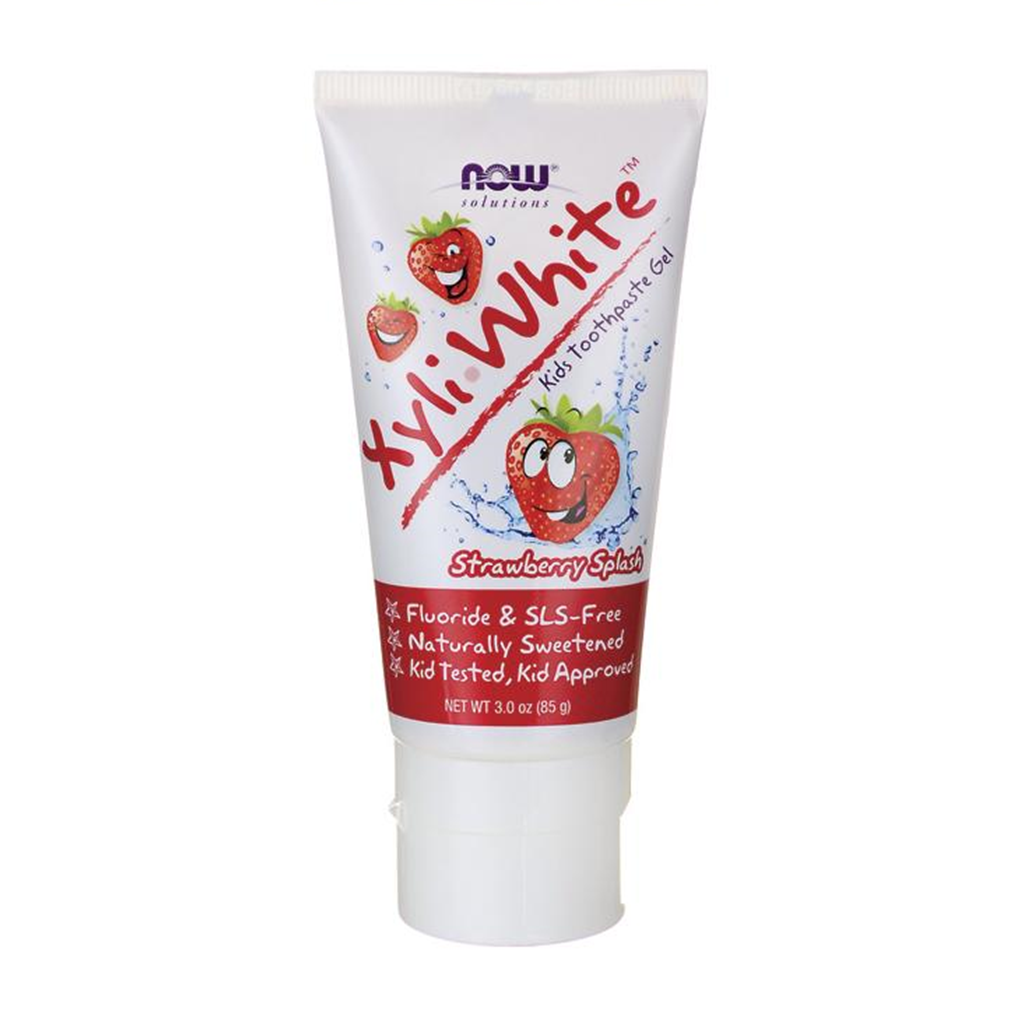 Product Code : NWF1181
ยาสีฟันสูตรพิเศษนำเข้าตรงจากอเมริกา แบบเจล กลิ่นหอมสตรอเบอร์รี่ ใช้สำหรับเด็ก และสูตรปราศจาก fluoride and SLS มีรสหวานตามธรรมชาติด้วยไซลิทอล ปลอดภัยสูง ปราศจากกลูเตนและผลิตในประเทศสหรัฐอเมริกา
ลดเหลือ 0.00 ฿
NOW Foods XyliWhite Kids Toothpaste Gel - Strawberry Splash / 3 Oz Gel
NOW Foods XyliWhite Kids Toothpaste Gel - Strawberry Splash / 3 Oz Gel ยาสีฟันสูตรพิเศษนำเข้าตรงจากอเมริกา แบบเจล กลิ่นหอมสตรอเบอร์รี่ ใช้สำหรับเด็ก และสูตรปราศจาก fluoride and SLS มีรสหวานตามธรรมชาติด้วยไซลิทอล ปลอดภัยสูง ปราศจากกลูเตนและผลิตในประเทศสหรัฐอเมริกา
NOW Foods XyliWhite Kids Toothpaste Gel - Strawberry Splash / 3 Oz Gel
- SLS and fluoride free kids toothpaste gel
- Naturally sweetened with xylitol
- Gluten-free, vegan and made in the USA
NOW Xyli-White Kids Toothpaste Gel is an awesome alternative for parents who want to avoid fluoride and SLS. This toothpaste is also gluten free and vegan, and it's made right here in the USA. Kid tested... kid approved!
FUNCTIONAL INGREDIENTS: Xylitol (25%)
INGREDIENTS: water, xylitol (25%), hydrated silica, glycerin, sorbitol, natural strawberry flavor, sodium bicarbonate, sodium carbonate, xanthan gum, lycopene, tea tree (Melaleuca alternifolia) leaf oil, sodium coco-sulfate, organic stevia (Stevia rebaudiana) extract, potassium sorbate, sorbic acid
Directions: Adults and children 2 years and older: Apply XyliWhite™ toothpaste gel on to a soft bristle toothbrush. Brush thoroughly after meals, at least twice a day or as directed by your dentist.
Made in the U.S.A.
Gluten-Free.
Vegan.
Free of SLS (sodium lauryl sulfate)
Fluoride Free
คำเตือน :

- ผลิตภัณฑ์สำหรับใช้ทาภายนอกเท่านั้น ห้ามรับประทาน
- หลีกเลี่ยงการใช้ผลิตภัณฑ์นี้ หากเกิดการแพ้หรือเกิดอาการใดๆที่ไม่พึ่งประสงค์ต่อผิวหนัง
- หากผิวหนังเกิดการระคายเคืองหรือเกิดผลกระทบเป็นผื่น ควรยุติการใช้และแนะนำให้รีบปรึกษาแพทย์
- หลีกเลี่ยงการสัมผัสโดยตรงกับดวงตา
- แนะนำเก็บในที่แห้ง อุณหภมิห้องและไม่ให้โดนแสงแดด