สถิติผู้เข้าชมเว็บไซต์
5970300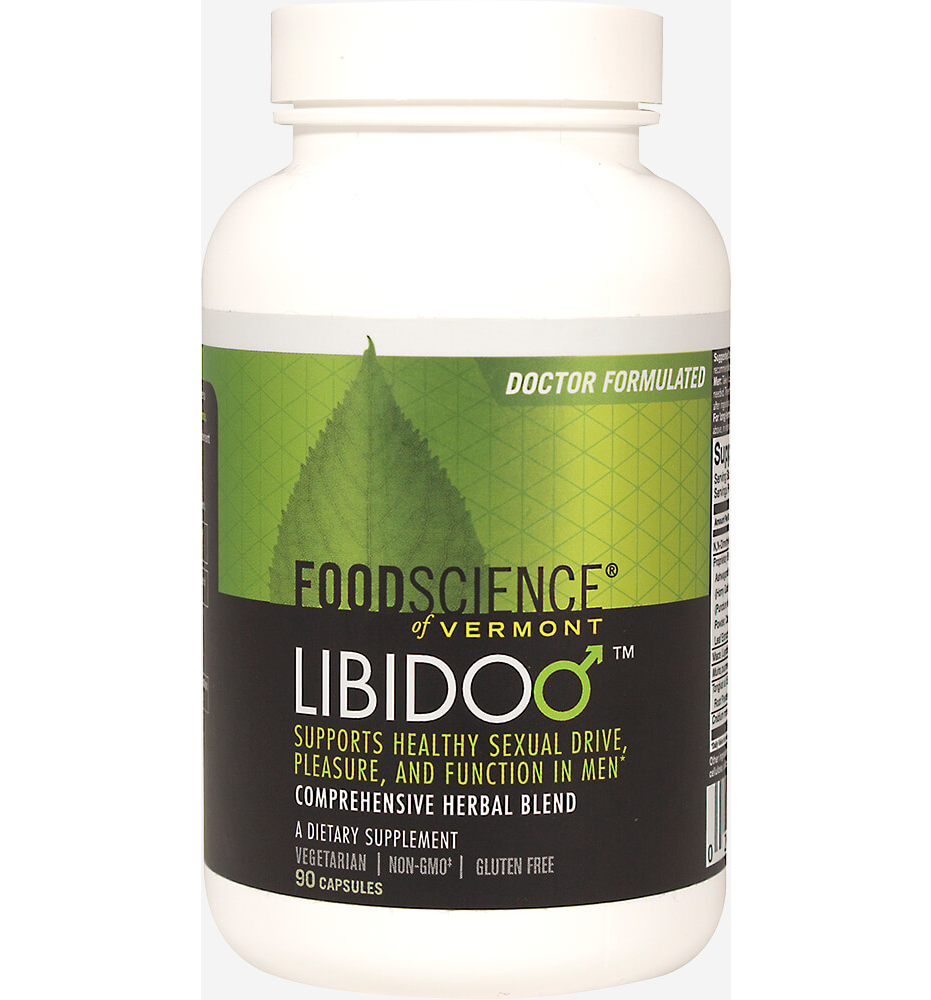 Product Code : 021425
ช่วยเสริมสมรรถภาพทางเพศในผู้ชายเช่นระดับพลังงาน ความสมดุลของฮอร์โมน การไหลเวียนโลหิตและการทำงานของระบบประสาท
ราคาเดิม 990.00 ฿ ลดทันที 340 ฿
ลดเหลือ 650.00 ฿
Food Science of Vermont Libido™ For Men / 90 Capsules
Food Science of Vermont Libido™ For Men / 90 Capsules ผลิตภัณฑ์เสริมอาหารสำหรับท่านสุภาพบุรุษชนิดนี้ถูกออกแบบมาเพื่อตอบสนองต่อปัจจัยต่างๆที่อาจมีผลต่อความท้าทายทางเพศในผู้ชายเช่นระดับพลังงาน ความสมดุลของฮอร์โมน การไหลเวียนโลหิตและการทำงานของระบบประสาท ซึ่งสูตรพิเศษนี้สกัดจากสมุนไพรธรรมชาติที่มีความปลอดภัยสูง มาเพื่อช่วยฟื้นฟูประสิทธิภาพทางเพศ เสริมแต่งเติมความเร้าอารมณ์ทางเพศให้เป็นไปด้วยดีและราบรื่น
Libido♂ is designed to address those factors that may contribute to sexual challenges in men, such as energy level, hormone balance, circulation and nervous system function.* It provides a full complement of natural herbs with out DMG to help revitalize sexual arousal, satifcation and drive.*
Supplement Facts
Serving Size: 1 Capsule
Serving Per Container: 90
Amount Per Serving
% Daily Value
N,N-Dimethylglycine HCI (DMG) 83.33 mg*
Proprietary Blend of:
(Ashwagandha Root Powder, Epimedium sagittatum)
(Horny Goat Weed) Herb Powder, Tribulus terrestris
(Puncture vine) fruit powder, Rhodiola rosea rhizome powder)
(Catuaba 4:1 Bark Extract, Damiana 4:1 Leaf Extract 450 mg*)
Maca Root Powder
66.66 mg*
(Lepidium meyenil)
Muira puama 4:1 Root Extract
66.66 mg *
Tongkat ali Root Powder
16.66 mg *
(Eurycoma longifolia)
Cnidium monnieri Seed Powder
8.33 mg *
*Daily Vaily not established.
Directions: As a dietary supplement, follow recommendations below.
Men: Take 1 capsule on an empty stomach, 3 times daily as needed. The effects of this formula may begin in several hours after ingestion and may last all day.
For long-term use: Take the recommended amount, indicated above, in intervals of 2 weeks on 2 weeks off.

Other Ingredients: hypromellose (capsule), microcrystalline cellulose, silicon dioxide.

WARNING: Do not take this product if are hypoglycemic, diabetic, or if you are taking blood pressure medications. This product contains lead, a chemical known to the State of California to cause birth defects and other reproductive harm. Discontinue use 2 weeks prior to surgery.
Keep out of reach of children. Store in a cool, dry place
คำเตือน
ผลิตภัณฑ์ ดังกล่าวข้างต้นไม่ใช่ ผลิตภัณฑ์ที่จัดว่าเป็นยา จึงไม่ได้มีสรรพคุณในการรักษาโรคใดๆได้ และการได้รับสารอาหารต่างๆควรได้จากการบริโภคอาหารหลักที่หลากชนิด ครบทั้ง 5 หมู่ เป็นสัดส่วนที่พอเหมาะ ผลการใช้อาจให้ผลที่แตกต่างกันในแต่ละบุคคล ควรเก็บไว้ในที่ร่มให้พ้นแสงแดดและความร้อน และ โปรดอ่านคำเตือนบนฉลากผลิตภัณฑ์หรือเอกสารกำกับผลิตภัณฑ์ก่อนใช้